We Craft High-Conversion Digital Strategies and Designs for Global Businesses, Even in a Pandemic
We Craft High-Conversion Digital Strategies and Designs for Global Businesses, Even in a Pandemic
Do you Need strategies and Digital designs such as Landing Pages, Corporate & Ecommerce Websites, Mobile Apps, Campaigns, Animations & Interactive Designs that convert into measurable and profitable Growth?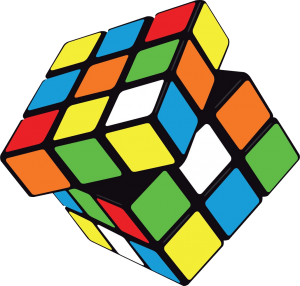 Trust Our Creative & Critical Thinking Experience Garnered Over A Decade.
Bubenwosu is a multi-dimensional creative agency offering strategy and digital design services. We simply exist to design, develop and promote successful brand experiences through tested traditional and digital mediums.
Our expertise cuts across various industries and our solutions cover Business Process Automation, Brand Strategy & Design, Brand Communication, 2D and 3D Animation, Mobile & Web Development, and Digital Marketing just to mention a few.
I have worked with Bubenwosu for over five years now. They have seen me through the successful launch of three brands and the relaunch of one company. I can't possibly think of a better team to handle a brand development project. The creativity, patience and excellence at what they do. I couldn't think of a better firm to trust with my brand. 
Bubenwosu has proven to be an excellent design agency. Having worked with the team on several projects, I am happy and will gladly refer Bubenwosu to anyone looking for professional and highly creative services. There's a special consideration for client's needs and resources that makes Bubenwosu stand out from the competition.
My experience working with Bubenwosu has been great. The team is very easy to work with and always willing to help while also being extremely patient. My working relationship is still on going and so far I have no complaints. They deliver tasks on time, take corrections and deliver final product with no issues. I'd definitely recommend working with them.
I have been working with Bubenwosu for about 3-4 years now. The firm worked as a Vendor in the last organization I worked for. They also work with me on my personal brand. Though we no longer live in the same continent, I do not hesitate to reach out to Bubenwosu first for my digital and graphic needs. Technical support like theirs' is hard to come by and I for-see us working together for a very long time.
Bubenwosu is easy to work with and very open to constructive feedback. I strongly recommend to anyone looking for creative services.
External Relations, Newcross EP
I consulted Bubenwosu to give my company an professional online presence. They were reliable, interactive, relatable, and very professional. They went above and beyond to meet and surpass my needs. I strongly recommend them.
CEO, Kosara International